Word Problem:
Cost of Improvements
Fed up with the grey-suits and their interference,
the Magician magnetized the duck,
and set it loose in the office.
Estimate the cost to repair the damage done by one magnetized duck in an office with six computers, one crystal Eiffel tower, and four thousand, nine hundred and forty-two paperclips.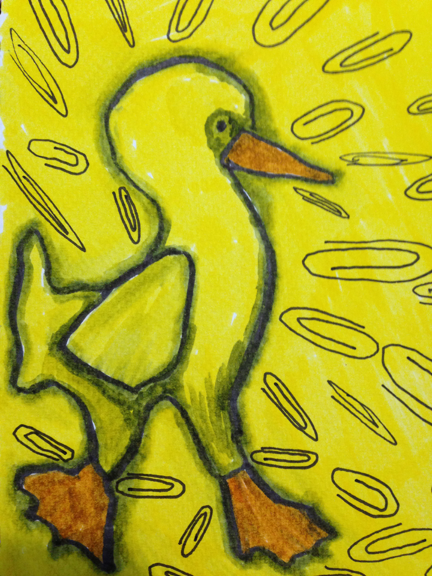 Carole Stedronsky
is a writer and artist who lives in Davis, California with her husband and service dog Hazel. Her poetry chapbook
Wolfdream
won the Anabiosis Press chapbook contest. Carole is currently working on a children's picturebook,
You Are the Artist,
to be published by Reflection Press, and a memoir,
Dear Sally,
in the form of poem-letters to her therapist, chronicling a bittersweet story of survival of severe child abuse and a journey of healing.
You can see more of her work in
50/50