The Immigrant
Back home, my father's funeral just ended. Claimants to our ancestral land are clamoring to be blood. I have to secure this land, my only footprint in the world. Though Detroit has been home for 30 years, an immigrant's feet never land, they always hover and graze, designed for flight.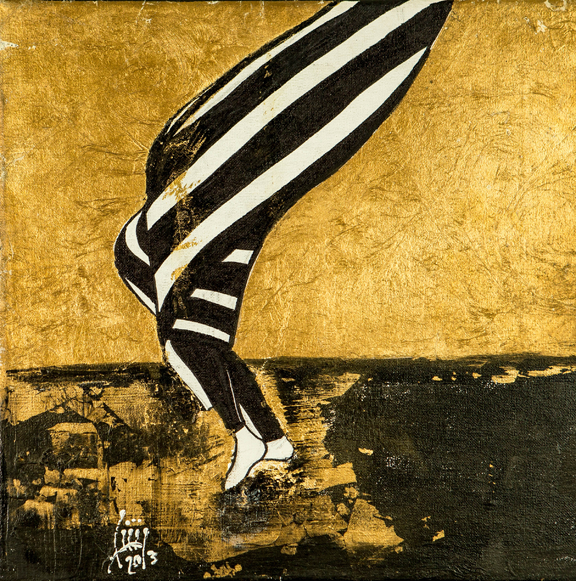 Mohini Malhotra
is a writer from Kathmandu Nepal. She was born in New York, grew up in Thailand, Italy, India, Minnesota and now lives in Washington DC. She is the founder of shakti
(www.artbywomen.gallery)
, a social venture that promotes contemporary women artists from emerging markets. Her flash stories are appearing in
BlinkInk, fiftywordstories,
and other literary journals.
Image Credit:
Rasha Amin
is a visual artist from Egypt whose work is a personal search to understand and seek truth in the world. She hopes to provoke an emotion or inspire a new thought, or show something her viewers otherwise might not have seen. She lives in Giza.
(www.artbywomen.gallery)
.