Just One More
Dusk made way for dark. Two owls settled on the broken window. They flapped and looked in. "Just one more," the bigger owl said, and I agreed. One more pill would hit the sweet spot. They had expressive eyes. Strange eyes. Made me think of you. The way you were.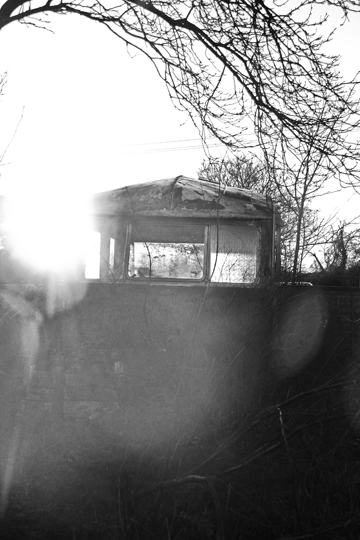 Jonathan Cardew
is Sheffielder by birth, but Milwaukeean by postcode. His short stories appear in
Atticus Review, Blink-Ink, Flash Frontier, Jellyfish Review,
among other journals. He was a finalist for the
Best Small Fictions 2016.
He teaches at Milwaukee Area Technical College, where he co-edits
The Phoenix.
https://jonathancardew.wordpress.com
Image:
Matt Ritchie
is a Sheffield-based photographer and creative studio director of Hybrid3. His artistic interest lies in the exploration of the unfound world hidden in the everyday. In his work, he attempts to signpost simple truths exposed within the absence of narrative. His inspirations include: Brassai; Bill Brant; Robert Frank.
http://www.hybrid3studios.com