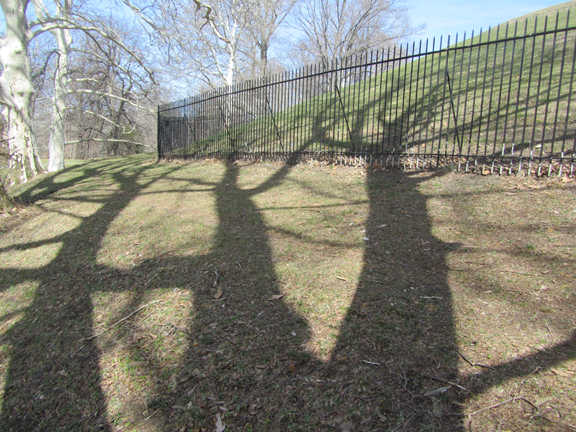 Lesson in Fearlessness
We can learn something from the nimbleness of shadows.
How they jump fences and defy boundaries, claiming a realm entirely ethereal.
We will have to hold hands, close our eyes, combat our fears, and simply march on.
Joachim Frank
, a German-born scientist and writer, moved in 1975 to Albany, New York and recently (2008) relocated to New York City. He took writing classes with William Kennedy, Steven Millhauser, Eugene Garber, and Jayne Ann Philipps. He has published short stories and prose poems in
Lost and Found Times, The Agent, Inkblot, Heidelberg Review,
and
Groundswell,
among others. Some portfolios of his photographs are found at
zonezero.com
. His website is
franxfiction.com
See another Postcard Lit piece from Joachim Frank in
Issue 2.2.