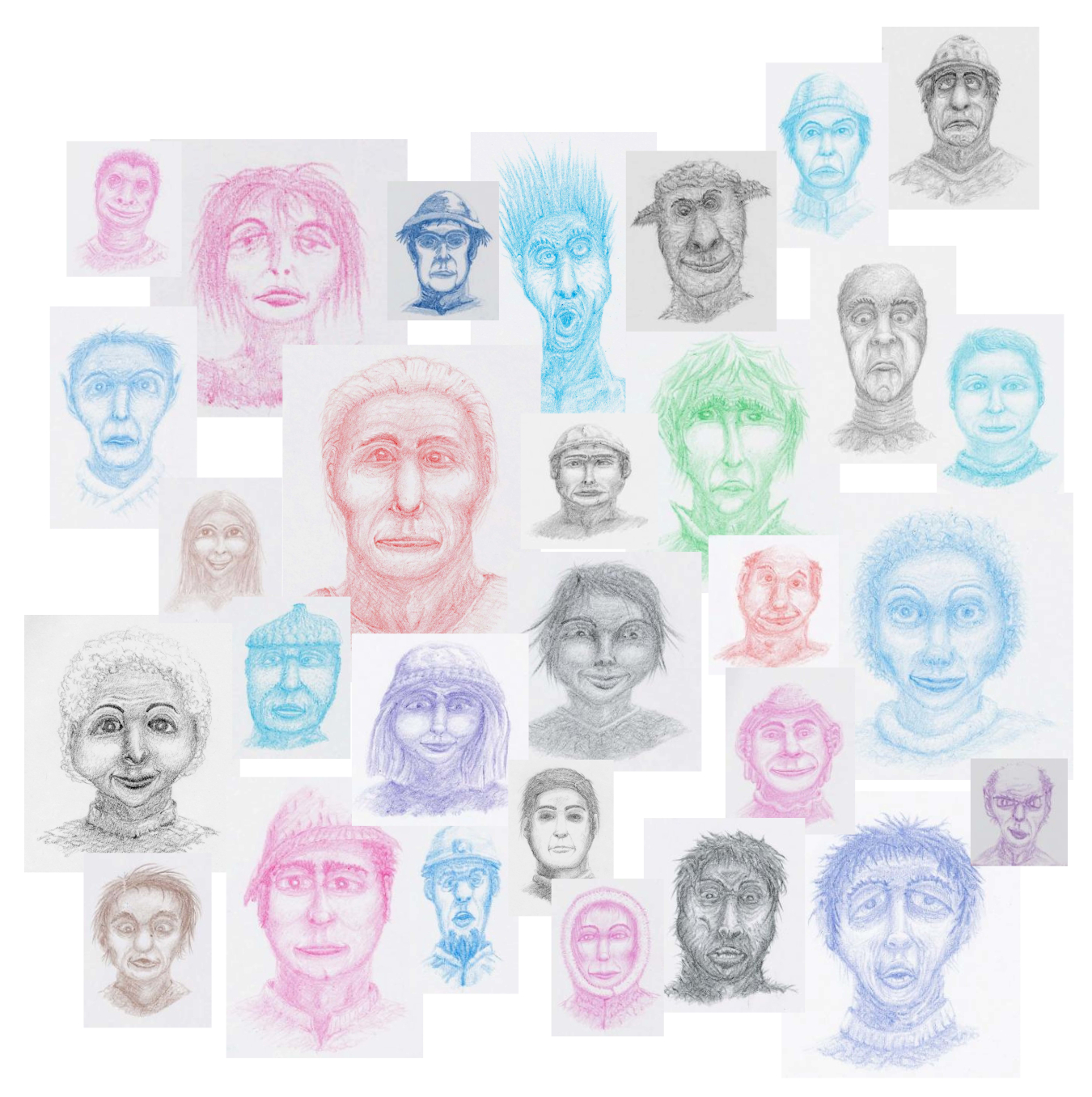 Coping with Confinement
Stuck inside, I keep the doors shut between rooms. Prison seems bigger that way, because there are more places to go.
After commuting from kitchen to dining room, I sit facing the goldfish hung on the wall and enjoy them, suspended within the blues and greens. I have dinner across the table, appreciating another view and the windows, unless it's dark.
In the evening, while lying in bed, I draw faces with crayons and tell myself that I'm not crazy yet, because I do not (usually) give them names.
But they tell me their stories anyway.
After six decades,
David Alan Webb
has mostly harmonized the two halves of his mind. One half majored in Mathematics because it was "easy and fun" and has worked jobs like information analyst. The other half grew up with a piano, makes art, and writes stories. David creates and prays in the western Maryland panhandle. He shares some of his creations at
TheWanderingCrayon.com