A Portal in Portixol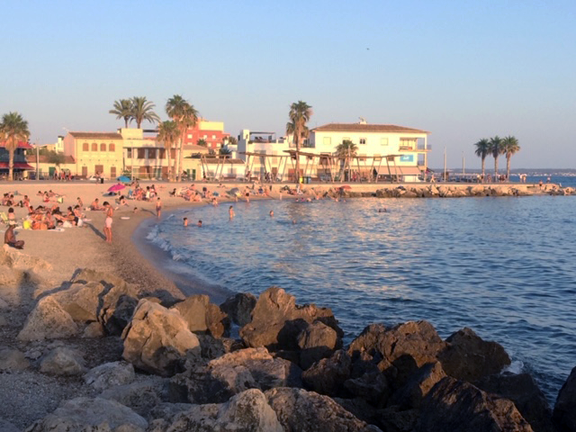 I have joined a community of bathers. They have accepted me into their ocean. Although so far, I have only removed my shoes. The sea sips the warmed water between my toes, held briefly there then returned to her. I know she will be back to claim more.
The sun is setting and it is later than I expected. For I have not wanted something as much as this in so very long.
I have sunk deeper now into the tiny pebbles that looked like sand from a distance. Upon closer inspection they are not one substance but many. All of these people, all of this time they were here. It breaks my heart.
I had only to arrive. I had only to expose my skin. I had only to become salt, like them, like me.
Jill Bronfman
is a professor, lawyer, non-profit worker, and parent in San Francisco. In recent years, her work has been published in
Genre: Urban Arts, Ripples in Space, Mothers Always Write, Talking Writing, Coffin Bell Journal,
and a variety of law and technical books and periodicals. She has performed her work in Poets in the Parks and LitQuake.