My First Solo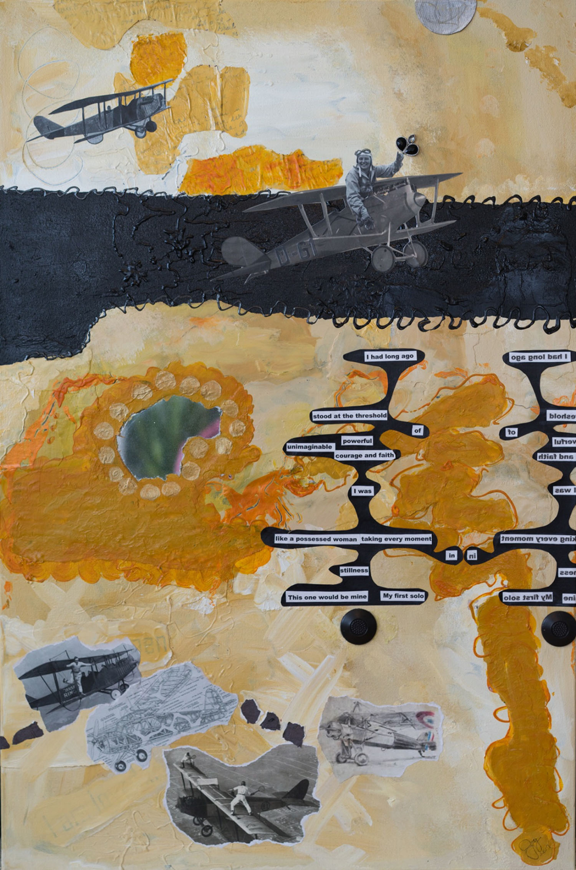 Source text:
Circling the Sun
by Paula McClain
Joy Merritt Krystosek
lives in the mountains of Madison County, Virginia. Joy is the published author and an artist. She has published a poetry and art book,
How Many Stars Are There in the Universe?
as well as an erasure chapbook,
Erasing My Muse.