F'Stein, 115-116 Radial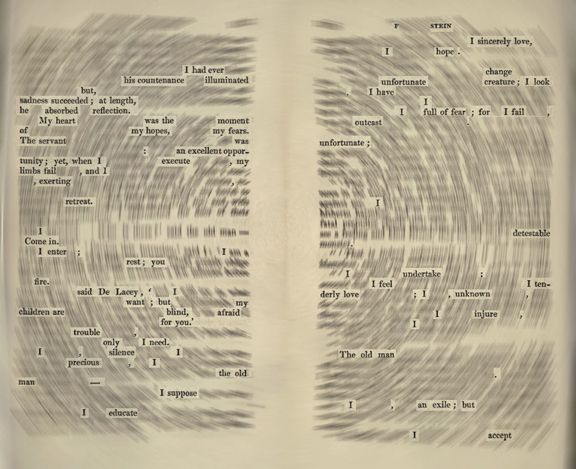 Jønathan Lyons
lives and writes in Central Pennsylvania. He teaches writing and literature at Bucknell University. His writing has appeared in the
Journal of Experimental Fiction, Hotel Amerika, Exquisite Corpse,
and elsewhere. In 2005, he received an MFA from California College of the Arts. The process that yielded his fourth novel,
Minnows: A Shattered Novel,
involved cutting up and rearranging blocks and columns of text, hanging those on walls throughout the basement, and then striving to bring this exploded narrative into a coherent whole.